Japanese Keywords Showing in Google Search? – How and Where to Fix Japanese Keyword Hack
Are the search results on your website displaying Japanese text? If this is the case, you may have been the victim of Japanese SEO Spam or Japanese Keyword Hack. Many website owners have contacted us to express their concern about this sort of attack. Continue reading to find out what it is and how to solve it!
Steps To Fix the Japanese Keyword Hack
1. Backup your site before cleaning
2. In the Google Search Console, delete any newly established user accounts.
3. Run a Malware Scan
4. Check the .htaccess file
5. Replace the core files, plugin files & theme files
Back up your site before cleaning : If you want to keep your website running smoothly, it's important to back up your site before cleaning. This will help ensure that all of your data remains intact and secure in the event of any unexpected issues. Backing up your site can also help you restore any lost or corrupted files quickly and easily. With a backup in place, you can rest assured that all of your hard work won't be lost if something goes wrong during the cleaning process. you can do a backup manually, using plugins or the server options.
Google Search Console: Check the "Users and Property Owners" page to see whether hackers have administrative access to your site. If you don't identify a person or see any questionable behaviour, remove their access right away. Hackers instal spammy Gmail accounts as admins in order to manipulate site settings such as sitemaps and geo-targeting.
Run a Malware Scan: Scan your web server for malware and harmful files. You may utilise your web host's cPanel's 'Virus Scanner' feature, or you can obtain skilled malware removal plugins. WordPress has many free or paid malware scanner plugins. I prefer the Wordfence plugin.
Check the .htaccess file: Hackers frequently utilise the .htaccess file to steer visitors and search engines to malicious websites. Check the contents of the .htaccess file against the most recent clean version of your backups. If you come across any questionable code, comment it out by inserting the '#' character before the rule.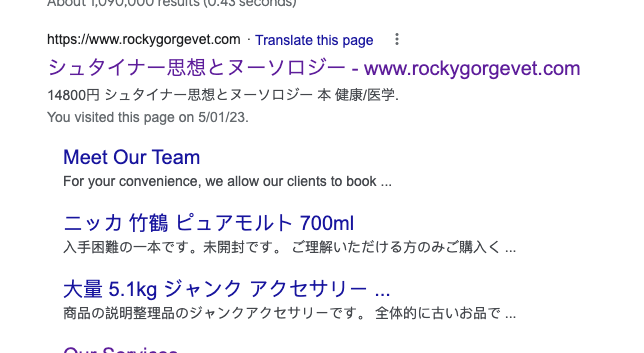 [Tip: You may also check the index.php and config file]
Replace the core files, plugin files & theme files: Replacing core files, plugin files, and theme files is an important part of keeping your website up-to-date and secure. By replacing these files regularly, you can ensure that your website is always running the most recent versions of the software it needs to function properly. This helps to protect your website from potential security vulnerabilities. Additionally, replacing these files can help improve performance and keep your website running smoothly.
To prevent further assaults, activate the website firewall: The pharma attack, like the Japanese Keyword hack, is a comparable SEO spam assault in WordPress that displays spam pharmaceutical items like Viagra, Cialis, and so on in your website's SEO titles or URLs. A Website Firewall is an excellent way to avoid such viruses. By blocking dangerous requests from accessing your website, our Security Suite helps to automatically safeguard your site and virtually patch software.